Perfecting strategies that enhance
your brand.
We know how important it is for you to get it right – which is why we invest in the best ways to maximize your digital visibility. So what can we do?
Our team will put together an effective marketing plan and strategy – delivered through multiple channels – that will get your business and message noticed. Whatever the platform, we make sure our creative marketing material is original, memorable and shareable. When it comes to content, quantity is important, but not at the expense of quality. We have high standards: every campaign and piece of work we produce has to sparkle.
We're full service and we're flexible. We've worked extensively with businesses of all sizes, different sectors, so we can bring insight and clarity to the challenges you face.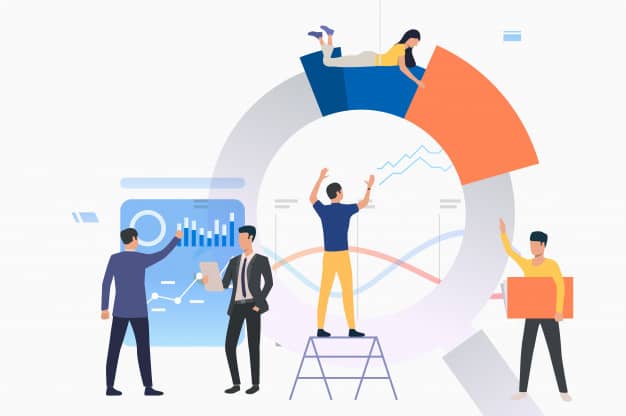 Web analytics is an integral part to any successful online business. At Fabianca, we help you understand your audience and their site behavior so you can keep them coming back. Our reports and audits will help you assess your web performance against industry benchmarks.
SEO solutions can help you achieve digital dominance. A custom SEO campaign with Fabianca targets on-page and off-page SEO, which includes things like keyword research and content implementation, to help your most valuable audience find you online. Don't just get ranked. Outrank!
With a well-managed PPC campaign, your business can stand out from the rest sooner! PPC, or pay-per-click advertising, is one of the best ways to target your most qualified audience. Combined with a strong SEO strategy, Fabianca can deliver a custom PPC campaign to help you increase both conversions and revenue for your company.
Email marketing is highly effective way to generate and close more leads. When developed properly, email marketing campaigns can help you reach a broader scope of potential customers. At Fabianca, you can stay in front of prospects and existing customers through our engaging campaigns.