Providing bespoke, modern and interactive web designs.
The quality of your website is just as important as the quality of your products or services – they say a website is the new business card. With an outdated website or a website that isn't mobile friendly; you're damaging your brand.
Creating modern, optimized and bespoke websites
In this day and age, websites need to be user optimized and engage just as much as they need to generate leads or make sales. To put it simply, you literally have seconds to capture the user's attention before they leave your site and move on to the next.
That's where we come in. We specialize in creating grade-A websites for B2B and B2C clients so they can meet their objectives, get their brand recognized within the digital world and build trust with their customers and potential customers.
From slick, beautifully designed desktop pages to mobile-optimized sites and user-focused experiences, we make it happen. But that's not all. We at Fabianca, will always go the extra mile to support our clients providing free updates, website coaching, complete transparency, strategic recommendation and expert advice.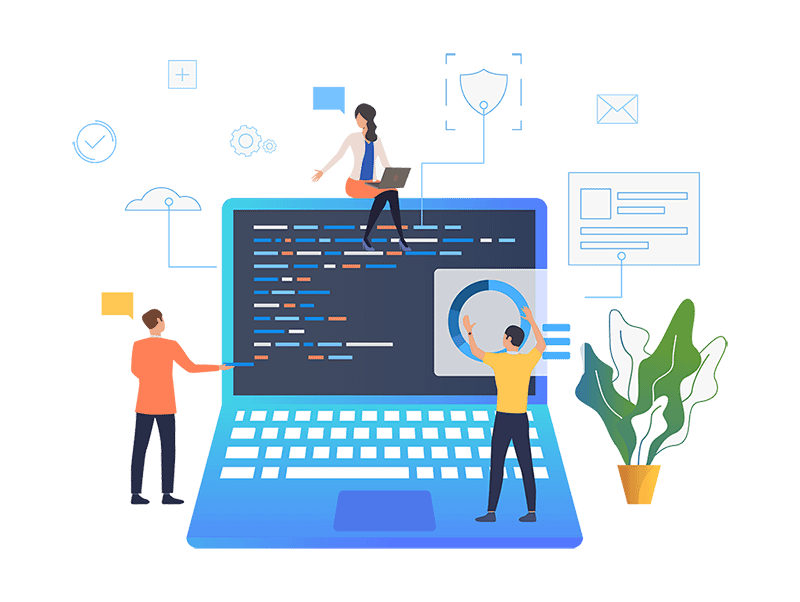 WordPress development will offer you complete flexibility without needing to invest in a complex content management system. As an enterprise-ready solution, WordPress is one of the preferred content management systems for business applications because it's easy to use, easy to manage, and has a long standing history of usage with a short administrative learning curve. 
At Fabianca, we'll make sure that your site is in line with your brand image, create a design that engages your audience and ensure that your site functions the way you expect it to.
Are you promoting a new offer? Maybe you have a new service you'd like to generate leads for? A landing page, sometimes known as a lead capture page, is a single web page that appears in response to clicking on an advertisement.
Landing pages make lead generation quick and efficient. A well organized landing page raises awareness for your most relevant products, services, deals or information. Make every visit count!
We have highly experienced design experts who will help you create efficient landing pages that will prove results in creating strong conversion rates.
In today's competitive world, the UI and UX of a website is as important as its functionality. Equipped with insights from content to analytics, our iterative UX design process is driven by both skill and magic.
We design beautiful user interfaces and experiences. Results include improved user experience including increased customer loyalty, higher conversion rates, lowered abandon rates and even decreased customer service requests.
Web Application Development
Forget about static and long-loading web apps – we deliver web solutions that are both stylish and lightning-fast! We develop rich interactive web apps that are business-driven, user-focused and highly innovative. Our team of designers and developers will work together to create dynamic applications and engaging experiences.